My name is Omondi Schwembe. I'm from Uganda but I live in the United Kingdom. I met ChrisMuttonshutter when I was at a gathering for the obese mentally challenged because I was hired to offer my sexual services to these poor people. This is my profile picture: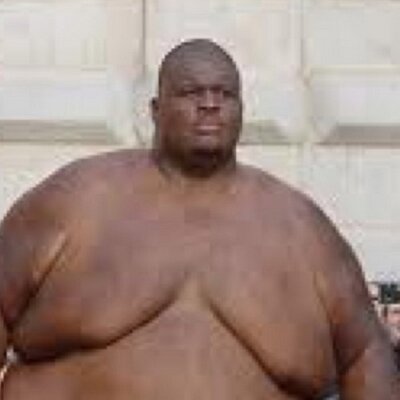 ChrisM AKA Raymond has asked me not to give the specifics of our time together but I think he secretly wants me to share it with you guys because you are his only friends. Well he pays me to be his friend and lover too, but I prefer to let him have the illusion that I'm a real friend.
So last weekend, we had a good time together. He laid down on the bed on his hairy back and I took a monumental shit on his man boobs. Apparently he has a thing for feces. After that, I searched for his tinycock between all those layers of fat but since I couldn't find it, I just shoved my massive cock up his fat ass and pumped him full of my AIDS-contaminated semen. He'll be shitting that stuff out for the weeks to come. I'm pretty sure that when I fistfucked his ass afterwards, I burst his haemorrhoids too. He asked me to call him "daddy" because he has a fetish for raping his son, but I refused. Even a fat sweaty nigger like me has standards.
Stay tuned for our next adventures!